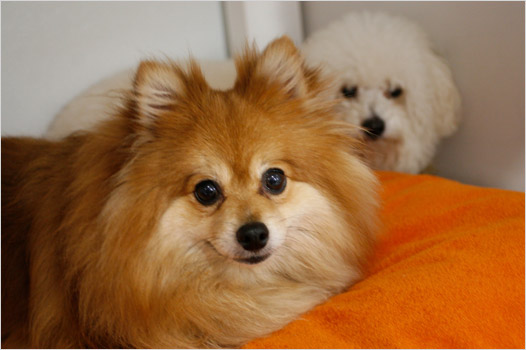 Employment
LA DOGWORKS is a unique, state of the art full service dog care center. Built to be the best in the industry, we are in constant search for the best possible staff to assist us in reaching our goals. With plans in the works to open several other LA Dogworks full service dog care centers, we would like to invite applicants to apply for existing and future jobs with this growing company. Please send your resume and a brief explanation of why you are the perfect candidate to join us as we raise the bar in dog care.
Grooming Team Members:
Our state of the art grooming salon is growing fast. We are looking for experienced, qualified groomers and bathers to help handle our growing clientele. Designed for the esthetic value and equipped with the best tables, dryers, and a totally functional bathing room, working at LA Dogworks can be a groomers dream.
Animal Care Team Members:
Working with the dogs at LA Dogworks is a rewarding yet challenging experience. We will train you our way. A love for dogs is important, but a great work ethic is paramount. Plan on working weekends and holidays as this is our busiest time. Dog care is not just interacting with the dogs. It is providing a healthy and safe environment for them as well. So cleaning the facility, feeding and administering medications and yes, playing with the dogs are all part of this unique career opportunity.
Customer Care Team Members:
LA Dogworks has a great retail store. We travel far and wide to seek out the best dog products for our clients. Beds, collars, leashes, dog food and treats, it's all here in the retail store at LA Dogworks. You will have direct contact with our clients and will help our staff check in and out dogs as well as take appointments. If you have retail experience, love being around dogs and their people, then the store at LA Dogworks might be the place for you.
Night Crew:
LA Dogworks is opened 24 hours a day, seven days a week. Therefore we have a need for the "Night Crew". 7:00PM to 1:00AM and 1:00AM to 7:00AM are the shifts. This team is most important to the success of LA Dogworks. Cleaning, painting, sweeping and mopping are the primary duties of the night crew. But that's not all. An hourly walk through to check on all of the dogs is one of the most important jobs at LA Dogworks. Making sure the facility is sparkling clean, smelling fresh and full of happy dogs is the job in a nut shell. If after hours is your desire, being a member of the LA Dogworks "Night Crew" could be just what you are looking for.
All job inquiries contact: info@ladogworks.com or call 323.461.5151