NEW INVENTORY ARRIVES!!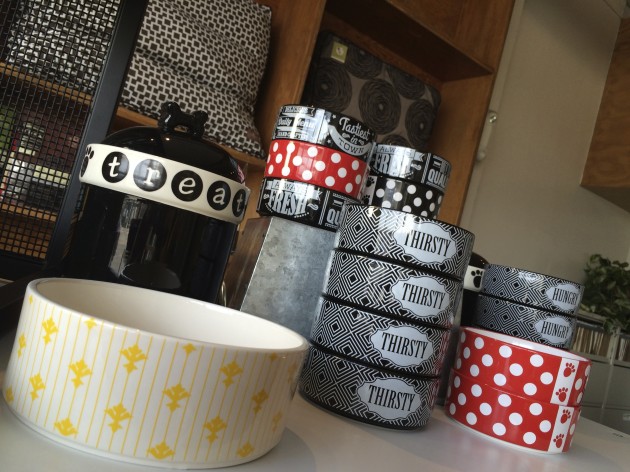 New inventory arrived! New bowls, collars, leashes and more!
LA Dogworks gets Brand New K9Grass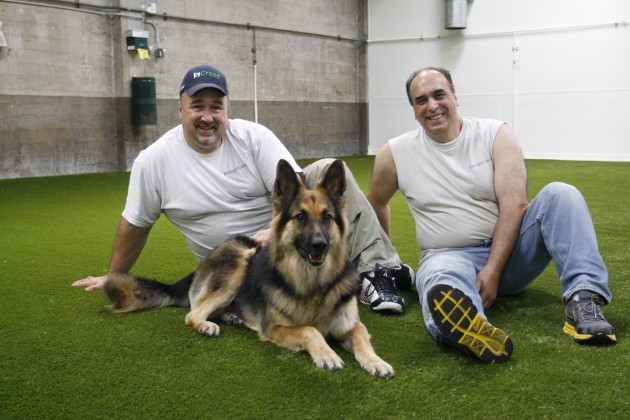 The people from ForeverLawn, makers of the artificial turf K9Grass, have released their latest product K9Grass Classic.The K9Grass line of artificial turf specifically designed for use with dogs has been a big part of the success of LA Dogworks so when the new turf came out we had to have the latest and the greatest! The under the turf flushing system has remained the same but the new K9Grass Classic with the new blade structure and antimicrobial agents built into the turf is a welcome new addition to the new and improved LA Dogworks. We are all excited to see how it holds up to our playful dog pack. Thank you Ken and Jim for a great job, as always!
LA Dogworks gets a facelift!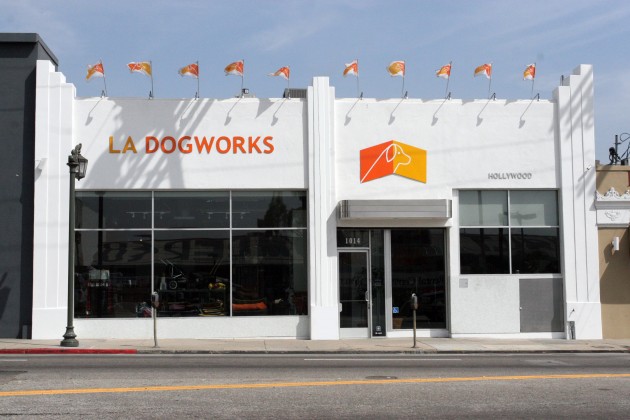 Years of sunlight hitting the storefront signage has caused it to fade. We are very proud of our LA Dogworks colors so we are having the letters and logo redone to restore their original bright colors. Please forgive our appearance while we go through this process, we thank you for your continued support.
Doggy in the Window…
This is Josh, he loves his time on our professional treadmill in the LA Dogworks Canine Enrichment Center. Now your dog can get a treadmill workout just like Josh on the new and affordable dogPacer!!
Designed for the consumer, the dogPacer comes in two sizes, large and small and is easy to assemble. A free treadmill lesson is included with the purchase of a dogPacer, get them while sullies last.
Just think, it is going to be a hot summer, your dog can get their exercise in your cool air conditioned apartment.